Adam Settle was born with a rare metabolic disease, Cobalamine-C dysfunction, that prevents him from effectively metabolizing protein, which may result in damage to neurological systems including eyesight and brain function.
Despite his underlying medical struggles, Adam approaches life with a can-do attitude, believing there is little he cannot accomplish. His spirit has touched the hearts of many in the community. He is considered by some to be a mascot for the Northern York High School, encouraging the players and students as a coach, physical trainer and security guard. As a freshman, he was featured as a guest player for the varsity football, basketball and volleyball teams.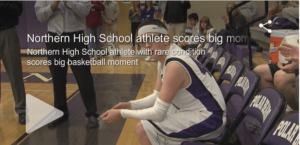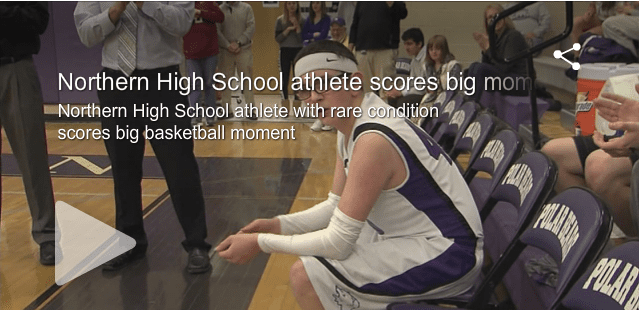 Despite being legally blind, Adam loves to participate in ball sports, ride his bike and paint. Adam has developed a small following of patrons. Of his many abstract paintings, the most sought after are: Sandy – the Hurricane, Meadow with Flowers, Stained Glass, Sunset and Roosters.
Jerry Meadows of Youth Unlimited, spoke with Adam about his experience this past year at Serve, and the following conversation was recorded:
Why did you want to go on this Serve?
I've never been on a mission trip with a church team and everyone else in my family has. I have 7 brothers and sisters and they've been to Honduras, Cambodia, Zimbabwe, Afghanistan, the UAE, etc. My family is on a mission for Christ and I wanted to go.
I have traveled a lot and even went to Cambodia on a family trip a few years ago but this was different. I got to go with my church and my peers.
What was your favorite worksite on Serve?
Two of them were pretty good. At one, we sorted eyeglasses, and eyeglasses mean a lot to me since I am legally blind. Those glasses were going to people who couldn't buy them or people in another country that couldn't get them. At another work site, we sorted donated food.
Honestly, for some of the days I did not feel good at all. I was very hot and that made me tired. The Host Church and team took really good care of me and made sure I rested enough and kept encouraging me to do what I could but not push myself.
What do you do in your free time?
Well, I never have free time (laughing). I'm always doing art. I'm doing full time art – full time business and full time school. I like to keep busy.
Do you enjoy any sports?
Football, basketball, volleyball, soccer – all of them. Some of them I play, but I help the trainer and encourage the players.
What kind of art or business do you do?
I had gotten several commissions to do art for individuals and some for companies or churches. A couple that I know from church are actually flying me to Florida to do a beach painting for them.
I started a business called, Adam Art.
Any last thoughts on Serve?
It was a great feeling to experience it with my friends and make new friends.
I had so much fun at Serve.