SERVE@Home
While each church and community is unique, we all have been given the command to love and serve our neighbors. For some churches, the travel typically associated with a mission trip is not an option. This may be due to the impacts of the current COVID-19 pandemic, or it may be some other reason that this is just not the right time to sign up for a week-long trip. To address this reality, Therefore Go Ministries has created a mission opportunity called SERVE@Home.
SERVE@Home equips the local church to experience all the elements of a typical mission trip without the travel. The associated acts of service can become a spiritual momentum maker in the life of the local church and the surrounding community. By participating in this program a church can expand the congregation's reach into the community and better get to know the real assets and needs that exist. SERVE@Home will also give churches the opportunity to deepen existing long-term relationships with local community partners as well as enhance intergenerational personal relationships among their congregation members.
The SERVE@Home Kit:

Get the gear you need for a successful service project
Receive step-by-step guidance through our online resource center
Create an enriching experience with our manuals and life guides
Deepen existing relationships with community partners
A new way to participate
in SERVE right in your own
backyard.
Included in one SERVE@Home kit ($299 USD/$369 CAD):
10 student Spiritual Life Guides
2 adult Spiritual Life Guides
12 T-shirts
12 String backpacks
12 Letter-to-self supplies
SERVE@Home Manual (*New resource for 2021)
In addition, you will be given access to an online resource center including:
Recordings of each theme session teaching
Tips on how to develop worksites
Spotify lists
and more!
For $299 US/$369 CAD you can order a SERVE@Home kit. These kits will include a hosting manual, spiritual life guides, t-shirts, string backpacks, and letter-to-self materials. In addition, you will receive access to an online resource center with recordings of speakers walking your group through each session of the curriculum, resources on how to come up with creative worksites, and other materials for you to use for an at-home version of SERVE. Each kit will include enough supplies for 10 students and 2 adults to have a SERVE experience right where you are.
* Orders will be accepted until July 31, 2021. The resource box will be accessible until December 31, 2021.
* SERVE@Home will NOT include insurance or liability coverage from ThereforeGo Ministries.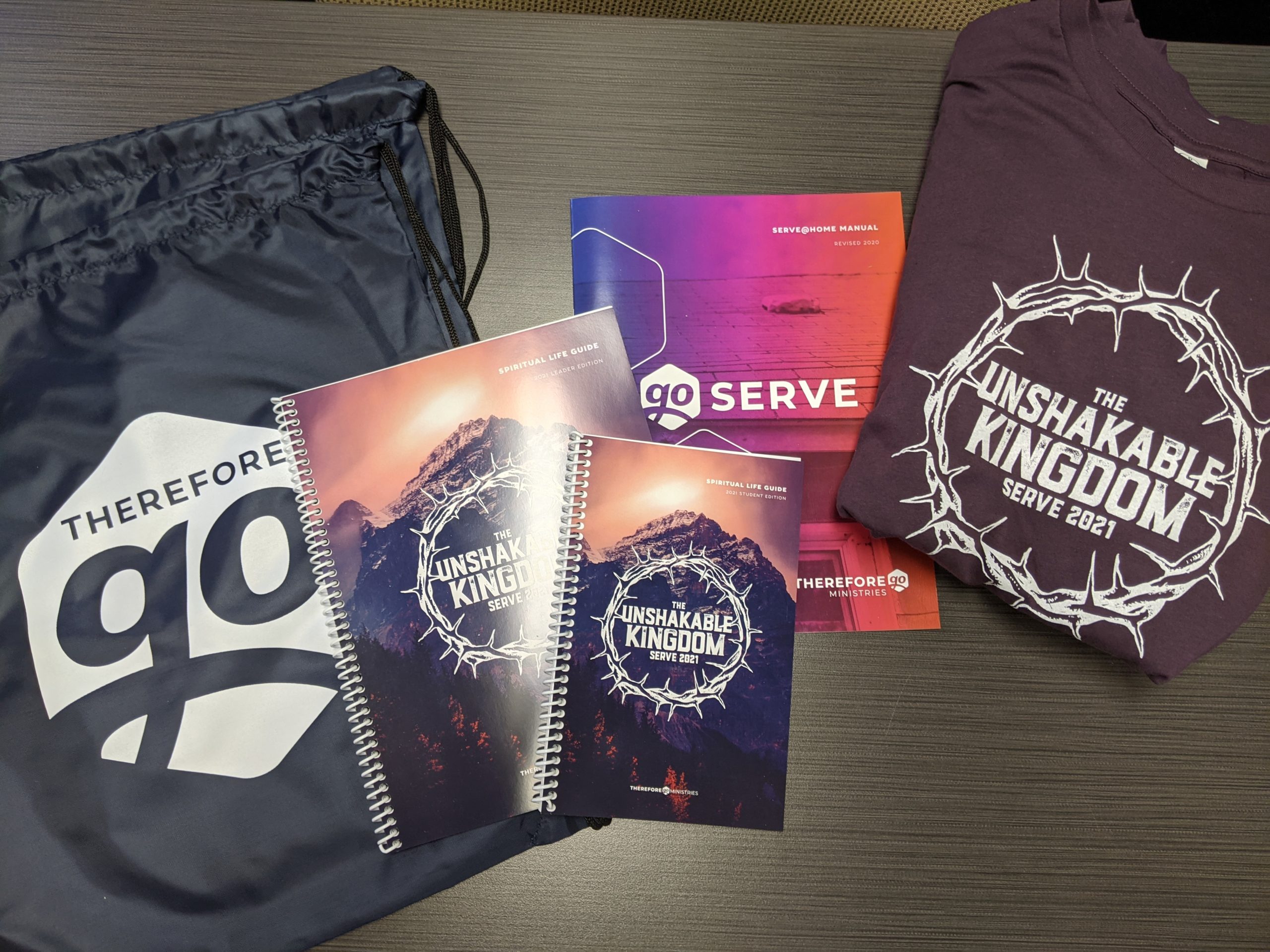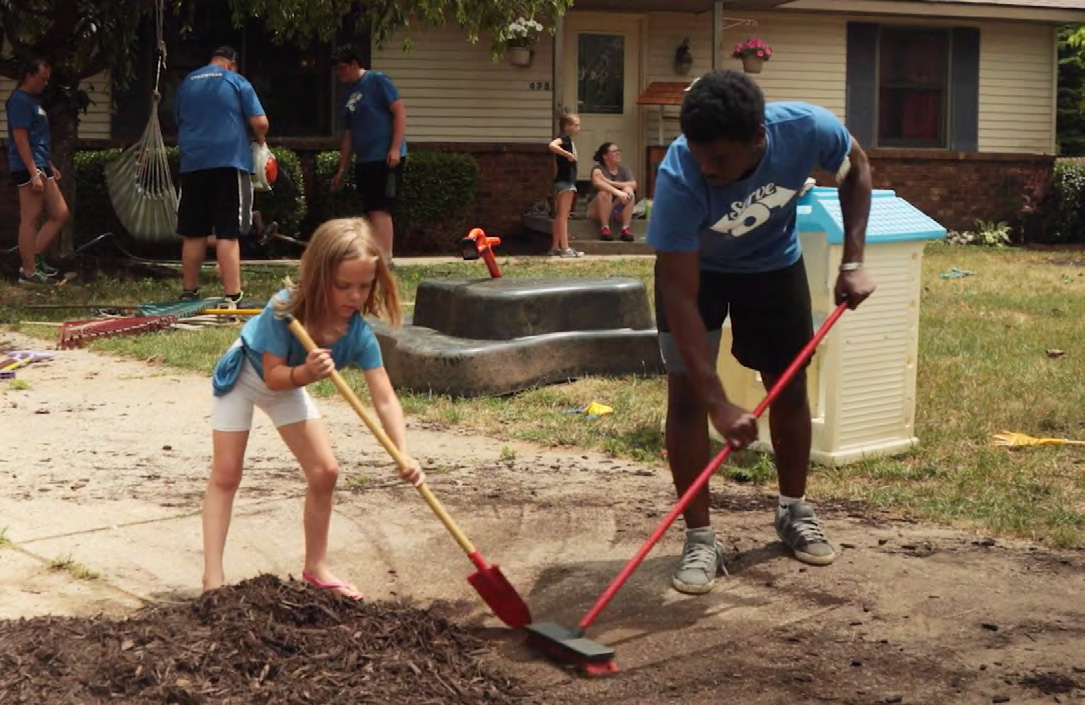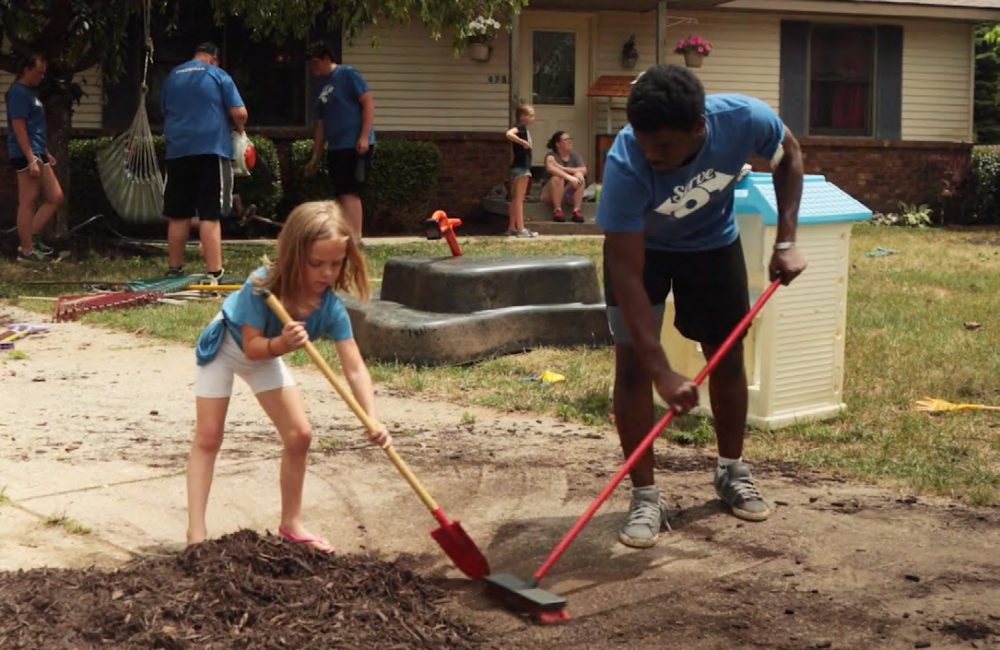 Are you planning a youth
mission trip for High school students?
Get a FREE copy of the Complete Guide to Planning a Youth Mission Trip. This complete guide will help make you plan your youth mission trip from beginning to end!
Get The Free eBook