Many youth pastors and leaders have had a number of mission trip experiences either as a student or as a leader, so who better to ask about which ones have been the most impactful?
In this blog post, you'll find:
---
1. Local Mission Trips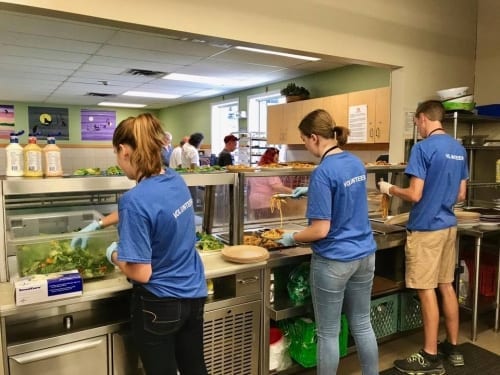 Many teens are eager to help where they can, and oftentimes they don't have to go far. In fact, sometimes working with local communities can be the most impactful mission trip. Being able to see the impact the teens have made in a neighboring community on a day-to-day basis is unforgettable.
The coronavirus pandemic has also lead many churches to only consider domestic mission trips (service trips in their home country). In 2021, ThereforeGo Ministries is only offering domestic mission trips or at-home mission trip opportunities; even though normally, we provide mission trips for teens to destinations in both the USA and Canada.
Student Ministries Director Lucas Johnson from Pillar Church, finds his youth have been most impacted by this type of trip.
"I like to believe all the mission trips we do are impactful. However, two local trips stick out the most: a trip to Detroit, working with Youthworks and a Younglife trip to Timberwolf Lodge, babysitting for teen moms while they got training and time away. It was awesome to see the students making an impact in their own state and feeling led to serve."
Find Mission Trip Locations for Youth Groups »
Get Help Planning Your Youth Group's Mission Trip »
2. International Mission Trips
Sometimes it is all too easy to become comfortable in our daily lives, with everything at the tips of our fingers. Many other countries don't have the same accessibility that we have. This makes international mission trips some of the most humbling experiences.
When it comes to an international trip, the possibilities are endless. So many countries can benefit from the spiritual guidance and efforts of members of the Christian community.
Student Ministries Pastor Chuck Zook from Summit Church, says his trips to build homes in Mexico are the ones that have left an everlasting impact.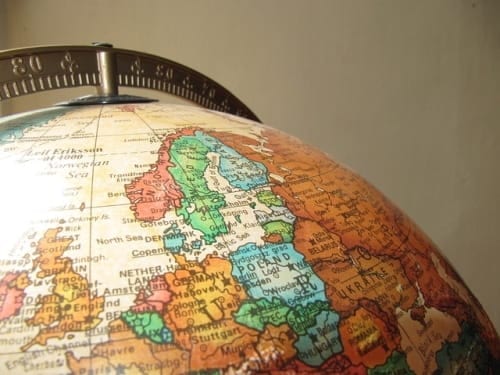 "Some of the most impactful trips I have been a part of were with the group 'Casas por Cristo.' They are an organization based in Texas that builds homes for those who need them in several locations such as Juarez and Ciudad de Acuna, Mexico. I have been in both communities on a few different trips. Your group builds a home, from the foundation all the way up over four days.
"These trips were impactful for me (as a student and a leader) for a few reasons. First, Casas is efficient and their leaders lead by example – everyone is included in the building project. Second, during the week, you work directly alongside the family who is receiving the house. This last part is incredibly impactful. When you work alongside the family, you see how much this means to them, because they work their fingers to the bone. You also build a relationship with the person you are serving (despite language barriers). This often is overlooked on service/mission trips in my opinion. The emphasis is put on what 'I' learn, and what 'our' takeaway will be versus the people who need caring for. How can we pour ourselves out to fill up others and not worry about our 'life change' or what we are getting from the trip?
"Don't get me wrong, the learning, perspective change and growth from these trips are important. I just think, if we aren't careful, we put more emphasis on what's in it for us then the people we're serving."
Find Mission Trip Locations for Youth Groups »
Get Help Planning Your Youth Group's Mission Trip »
3. Mission Work in a "Big City"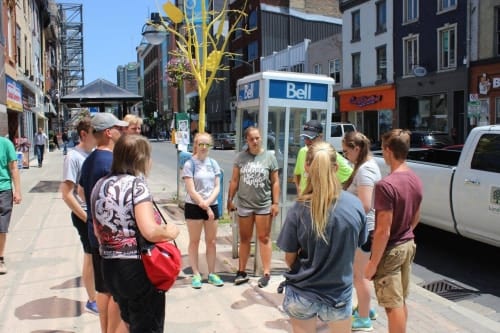 Cities across the country are often laden with individuals and families who struggle to make ends meet – many who don't even have a home. Taking part in a mission trip in a large city can be a real eye-opener and a great opportunity for spiritual growth.
There are tons of opportunities to be part of teen mission trips to cities, such as SERVE with ThereforeGo (formerly Youth Unlimited) or Revolution's Big City.
Student Ministries Director, Aaron Damjanovich from Eagle Brook Church, says the youth from his church have been deeply impacted by the work they have done in cities over the last few years.
"Every summer for the past five years, we've taken around 200 high school students on a mission trip called, "Big City." We work closely with Rich Gibbs from Cutting Edge Ministries to locate a city and work with the local churches to find how we can best serve them – whether that be VBS or work projects. Every day each group of about 20 students gets sent out to a different site to work, and in the evenings we gather as a large group for worship and a message. This past summer we served in St. Louis. Like every trip, students grow very close in relationships with each other and we see significant impact, spiritual growth and life change."
Student Pastor, Ty Hogue from Overisel Reformed Church, said he is always driven back to ministry work in Chicago because the opportunities in a big city are endless.
"I started going to Chicago in the summer of 1999 and have gone all but two summers since. We have worked with day camps, community gardens, thrift stores, lunch and dinner ministries and food banks and have assisted in upholstery, yard work, basement clean-ups, roofing, plumbing, painting, carpeting and so much more throughout the neighborhood and at several of the ministry buildings. Most of the impact comes from the relationships within our group, with their church and in the community. There has also been the satisfaction of working hard and getting things accomplished, but there's nothing like relationship building and seeing a more diverse and unique expression of God's creativity amongst his creation."
Find Mission Trip Locations for Youth Groups »
Get Help Planning Your Youth Group's Mission Trip »
4. Youth Summer Camp Missions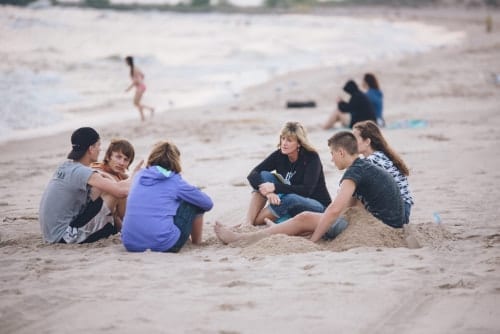 Every teen looks forward to the summertime and the freedom to break out of their normal routine. This makes summer the perfect time for them to experience the impact of a mission trip – or more specifically, a youth summer camp.
Youth summer mission camps tend to be short-term, one to two weeks long, and teens can make the most of their time by serving those in a new community in a variety of ways.
Paul Galbraith, Pastor of Missions & Student Ministry from Brandywine Church, says of the youth camp his team attends every year:
"We take our youth to Mountain T.O.P. every summer to their Youth Summer Mission Camps. Our kids connect with Christ through service, worship and time away from daily routine. It increases their awareness of needs around them and challenges them to sacrifice for others daily."
5. Mission Trips To Alaska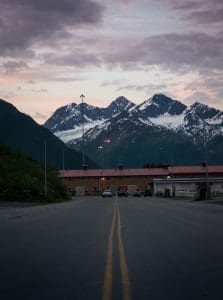 Alaska is a place unto its own, and it is often overlooked. Life is different there – it's slower, tougher and more unforgiving. For those who have reservations or concerns about international mission trips, Alaska can be a great alternative. The culture and landscape of Alaska will make you feel like you're in another country, without needing a passport (for US citizens). Alaska is also a popular destination for neighboring Canada.
Youth Pastor Kurtis Ritsema from Graafschap CRC, believes visiting Alaska with his youth team has been the most impactful trip.
"Our trip to Alaska with Eaglecrest Alaska Missions to the community of Sutton has been the most impacting. The work primarily consisted of log splitting (wood as a heat source for winter), basic home repair and landscaping projects. The work was good, but what made this trip most impactful was the location, the weather, the time of year (land of the midnight sun) and the youth group time around an evening campfire each night."
Words of Advice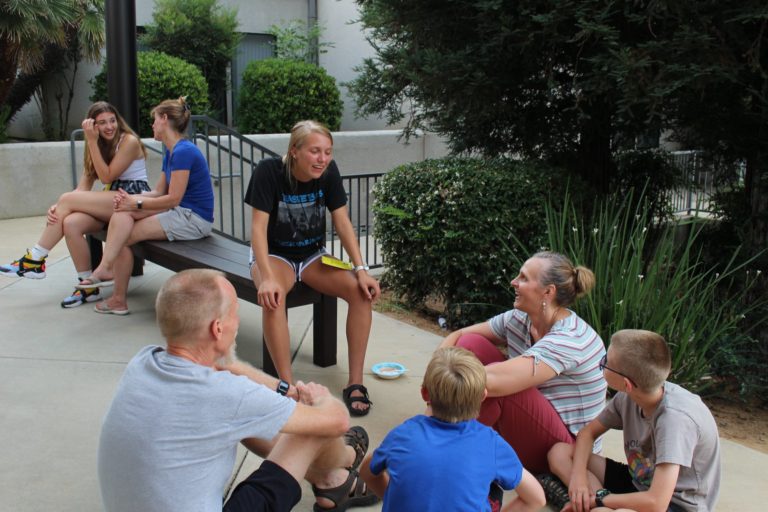 Many youth pastors and leaders believe there are two things that are key to having a successful and impactful youth mission trip:
Keep Your Trip Relationship Focused
Mission trips are only as valuable as the relationships that are formed and lives that are changed through discipleship. This may be either with the individuals in a community or members of a team.
Student Ministries Pastor Brad Bullock of Pathway Community Church, says:
"Our teams have strong bonds and are well equipped before the trip through mandatory team meetings and a two-night team retreat. And our partners are strategic so we can experience a win-win – ministry that advances the work of the local mission and also advances our students down the road to becoming disciples who make disciples."
You Can Never Over-Prepare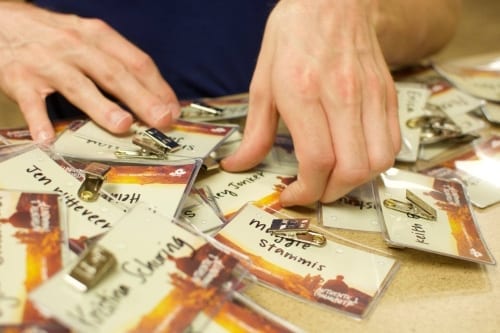 The destination of your trip is not nearly as important as the time put in prior to leaving. It is necessary to prepare your hearts, minds and even physically prepare. Whatever you will need on an upcoming mission trip, there is no way to over prepare.
Youth Pastor Fig VanderMolen of Messiah CRC, says:
"I think the best advice I could give any leader planning a trip is to not skimp on the prep. No matter where your group is going, no matter what the length, meeting ahead as a team helps with everything from attitude on the trip, knowledge of the work or service, understanding of the people you are going to be working with and so much more.
"We've used some material from the book Deep Justice Journeys by Kara Powell and some other team building or strategic planning type activities. I also ask all of our students and adults to attend all fundraisers, even if they have raised enough money for their trip on their own. It helps us get used to working with one another! I'm not sure that specific places matter as much. I think that with good prep and a good group, you can have success at any site." 
Are you planning a youth mission trip?
Get a FREE copy of the Complete Guide to Planning a Youth Mission Trip. This complete guide will help make you plan your youth mission trip from beginning to end!