Ryan Link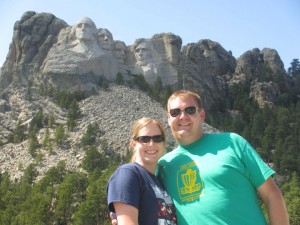 Q. Where could we find you at 10:00 AM on a Saturday morning?
A. Usually, I'd be just beginning some sort of project around our house or yard unless it's the first Saturday of the month. Then, our family would be at Home Depot with a billion other kids suffering a headache and sore fingers from pounding wire thin nails into craft projects, but my wife and I enjoy it. We really do.
Q. What's your favorite place to meet with students, and why?
A. We have a great restaurant at a local golf clubhouse that I like to take students to. It has a really cool atmosphere and students feel very comfortable there (and the food is great!). Most students expect Burger King or Juice Stop (which are ok), but I like to treat them to something special so they feel that our time together is important and valued.
Q. What do you do to stay relevant to youth?
A. I go right to the source. I spend a lot of time intentionally listening to what our students are interested in – what video games they are playing, the music they are listening to, their favorite movies, etc. I follow their Twitter and Instagram feeds, join their Clans in Clash of Clans, etc. Then, I incorporate themes and ideas from these things in my messages and lessons.
Q. What do you do in your free time?
A. It is important that my free time is spent with my wife and kids. Ministry often demands you make a lot of sacrifices of your family for the benefit of other families, so I enjoy spending time with my wife and kids doing activities that they enjoy doing. We play a lot of games as a family and enjoy the beautiful park system that Sioux Falls has to offer. If I do steal some time to just myself, I could probably be found racing RC Cars at the local track or working on a model train layout I have in my basement.
Q. What is one website that you visit every day?
A. I go to www.regonline.com to check up on our Sioux Falls Serve information. Who doesn't visit this website every day?
Sonya Wubs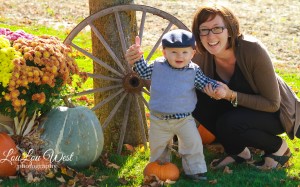 Q. I never leave for youth group without my…
A. Dodgeball game face.
Q. If your students described you in five words or less, what would they say?
A. I asked them and this is what they said: Motherly, Caring, Compassionate, Friend, Cheerful. (Note: I didn't even bribe them!)
Q. What resource has inspired you for ministry lately?
A. Irresistible Revolution by Shane Claiborne, Elastic Morality: Leading Young Adults in our age of Acceptance by Chris Thompkins and Building a Youth Ministry that Builds Disciples by Duffy Robbins.
Q. What's the craziest thing you've ever done for a youth group fundraiser?
A. Our fundraisers are pretty typical: meals, cookie baking, movie nights, yard sales. However, in 2013, in Canada, the government phased out the penny. So, we took it as a great opportunity to do a penny drive. We spent a very long time counting the pennies that came in afterwards. We raised over $150! That's a lot of pennies.
Q. What is one website that you visit every day?
A. I often visit these blogs: http://www.emilywierenga.com/ and http://www.aholyexperience.com/. Oh, and of course Facebook.